Thermal spray coating has multiple advantages for several manufacturing sectors such as automotive, electrical gazettes, ship, and airplane manufacturers. The process is also frequently used in heavy engineering and power sectors for complex types of machinery. The thermal coating enhances the longevity of the products. IMC or Industrial metal components Jodhpur is one of the leading manufacturers which produce industrial metals.
What is the thermal spraying process?
Thermal spraying is a process whereby an advanced level of strong coating is applied on a metal surface. In the thermal spraying process, a metallic coating like zinc is passed through a heating process and melted to spray it on the metal surface called a substrate. Eventually, it solidifies forming a strong coating.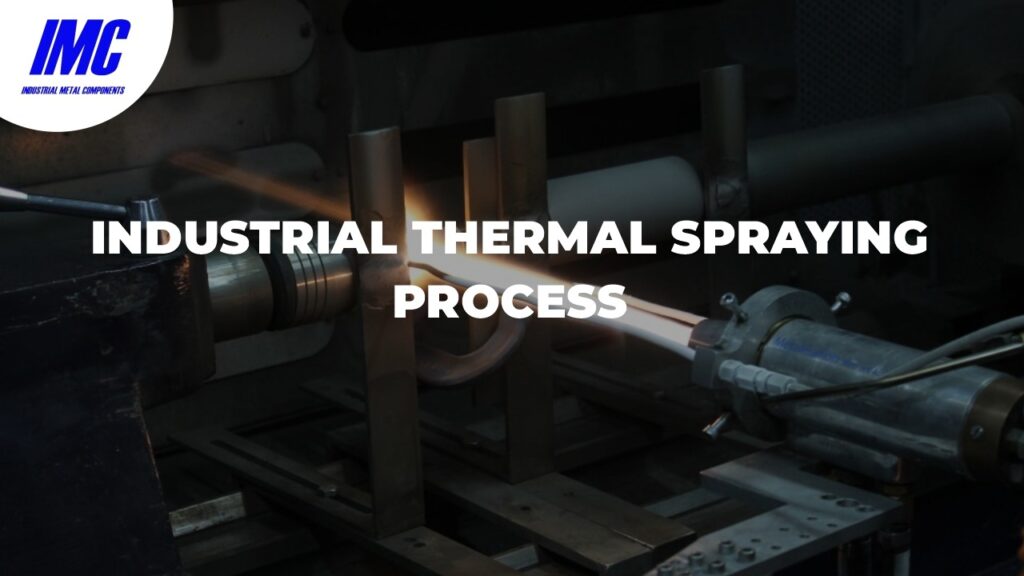 Components of a thermal spray system
This gun consists of the following things:-
ARC SPRAY GUN MODEL IMC-95
The spray system doesn't need Oxygen, Acetylene/LPG, etc. Remember that it needs electrical power & compressed air for metal spray. The production of metal spray can be high at lower operating and maintenance costs. In this case, the coating will be dense.
The DC rectifier works on a 3-Phase, 380/415/440V, 50/60 Hertz power supply and offers 18 – 50 volts of voltage.
You can find this above the power source. This unit is used to carry the regulators & pressure gauges to supply air to the spraying gun. A remote control allows you to stop the operation of an operator, which gets connected by cable to the control unit.
Industrial Metal Components Jodhpur is a large manufacturing company that produces thermal spray machines. IMC has more than 20 years of experience in this field.
The Twin Wire Spool Stand
These are supplied from two insulated wire spools mounted on a stand.
It mounts and positions the Gun in any direction.
Different types of spray guns
Spray guns come in different specifications. They have diverse industrial uses. Take a look:
Powder Spray Gun
It is used in many cases.
This term refers to a position where a soft coating is needed. With the help of a powder spray gun, it is possible to embed abrasive particles and affirms. Bronze Bearings, Piston Guides, etc., are some instances of it. The main target of IMC company is to produce top-notch quality products with the finest raw materials.
In the IMC, a huge array of Powder Spray guns is produced that can spray metal, carbide, and ceramics powder quickly. A metering valve is used to feed the powder via gravity. These are of top quality and highly efficient. The powder Gun is popular for being lightweight. Besides, its compact design and excellent finishing quality make the product outstanding. It is simple to use, and the rugged construction makes it exceptional.
High-Velocity Oxy Fuel System
IMC is one of the famous Manufacturers & Suppliers in the industry, which is engaged in HVOF or High-Velocity Oxy-Fuel Systems. This Oxy system is created with perfection with the help of the state of the technologies.
The coating features are:-
High Density
Awesome wear resistance
Optimum Hardness
Smooth Surface
Hibond Strength
Low Oxide content & plasma coating
Abrasive Blasting Machine
It is a machine that you can use to make surfaces. IMC or Industrial metal components Jodhpur is capable of fabricating a lot of Abrasive Blasting machines with the help of quality material and the latest technology. This machine comes with sturdy construction and a compact design.