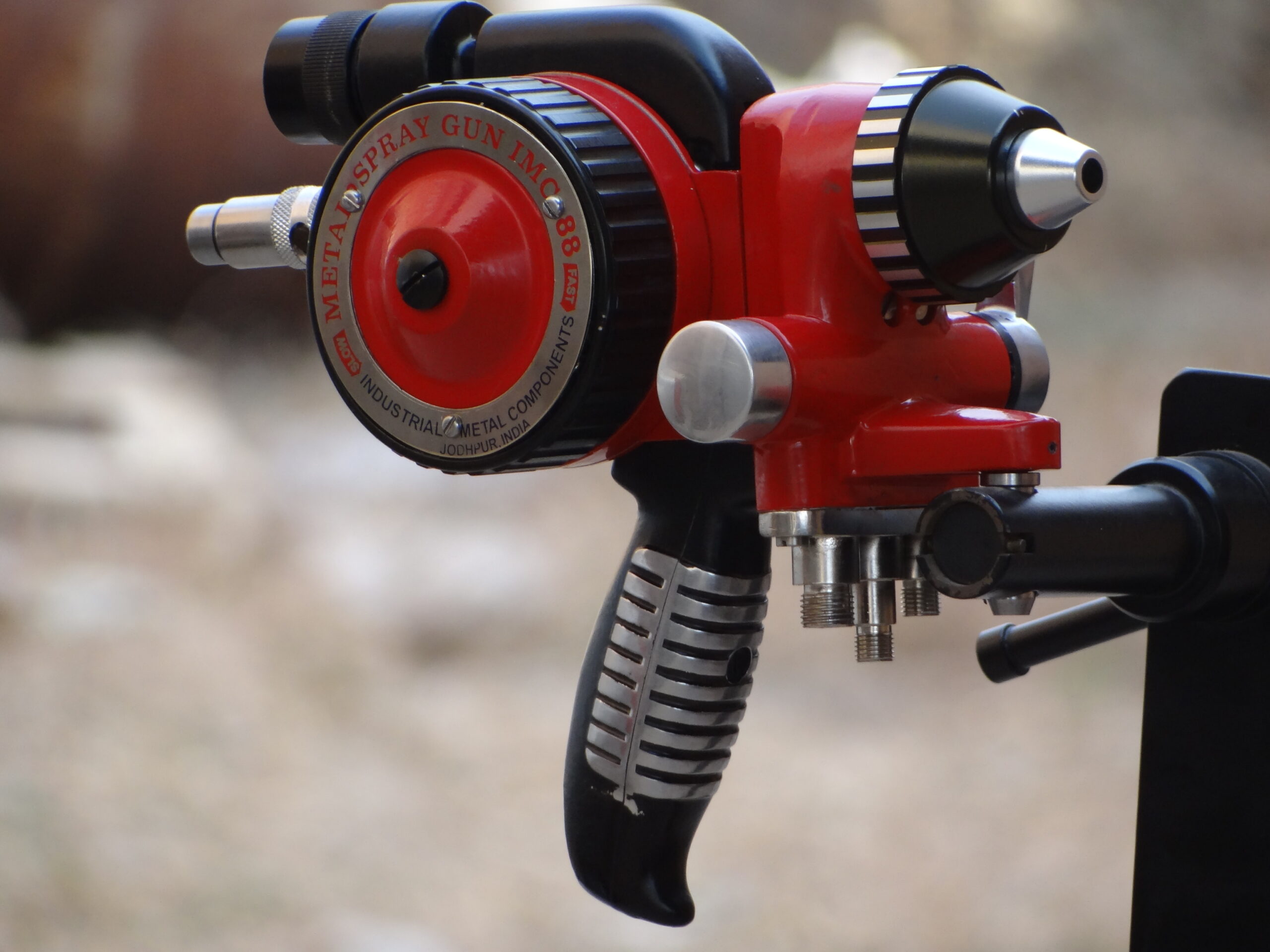 Coating material in the form of single wire, cord or powder is melted in an Oxy-fuel gas flame and molten material is atomised by compressed air and accelerates towards specially prepared substrate to form dense strongly adherent coating.
This flame spray process carried out correctly is called a "cold process" (relative to the substrate material being coated) as the substrate temperature can be kept low during processing avoiding damage, metallurgical changes and distortion to the substrate material.
Combustion Wire Spray Systems:
The metal wire is fed concentrically into the flame, melted and atomized by the compressed air, and the molten droplets are propelled towards a prepared surface where they solidify and bond to the substrate to form a coating. By controlling the rate of feed of the wire through the flame, we can control the melt and atomization of metals with various melting points.

Process Advantages/Disadvantages:
Types of Wire Flame Spray Systems
Suitable to use with non ferrous wires. To Operate This Gun The Whole System Consists Of:
Gun (In the Pic)
Gas Flow Meter
Gas Control unit
Air Control Unit
Hose Set
Gun Stand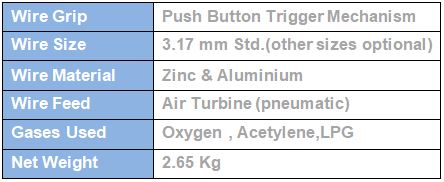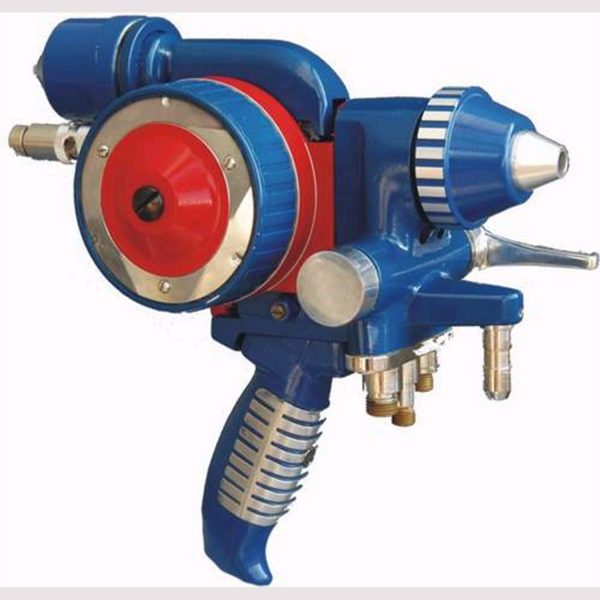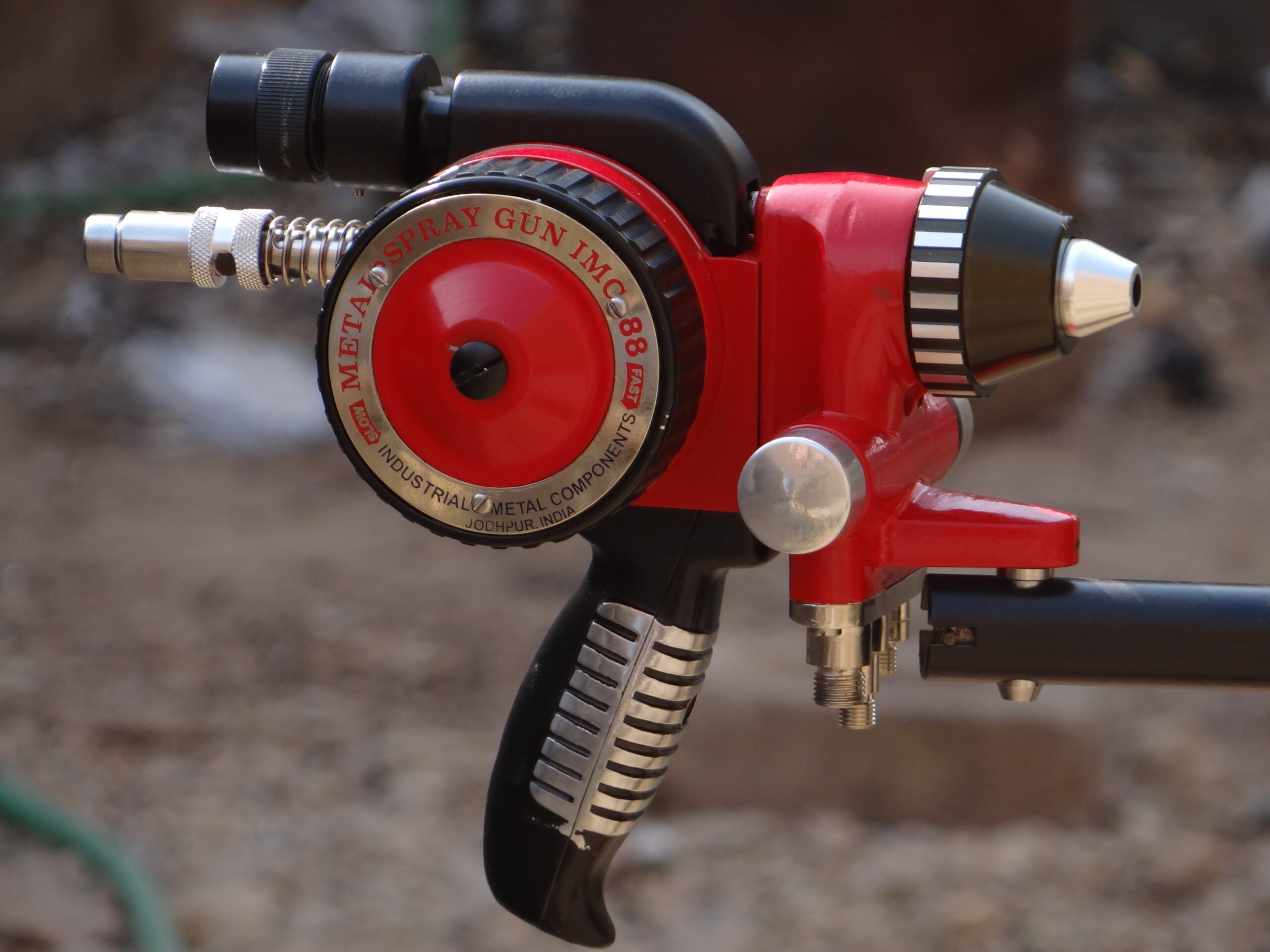 Suitable to use with non ferrous wires.
To Operate This Gun The Whole System Consists Of:
Gun (In the Pic)
Gas Flow Meter
Gas Control unit
Air Control Unit
Hose Set
Gun Stand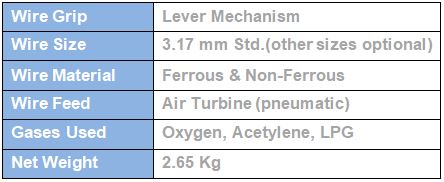 Suitable to use with ferrous & non-ferrous wires.To Operate This Gun The Whole System Consists Of:
Gun (In the Pic)
Gas Flow Meter
Gas Control unit
Air Control Unit
Hose Set
Gun Stand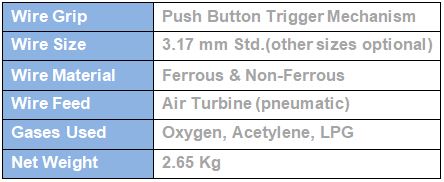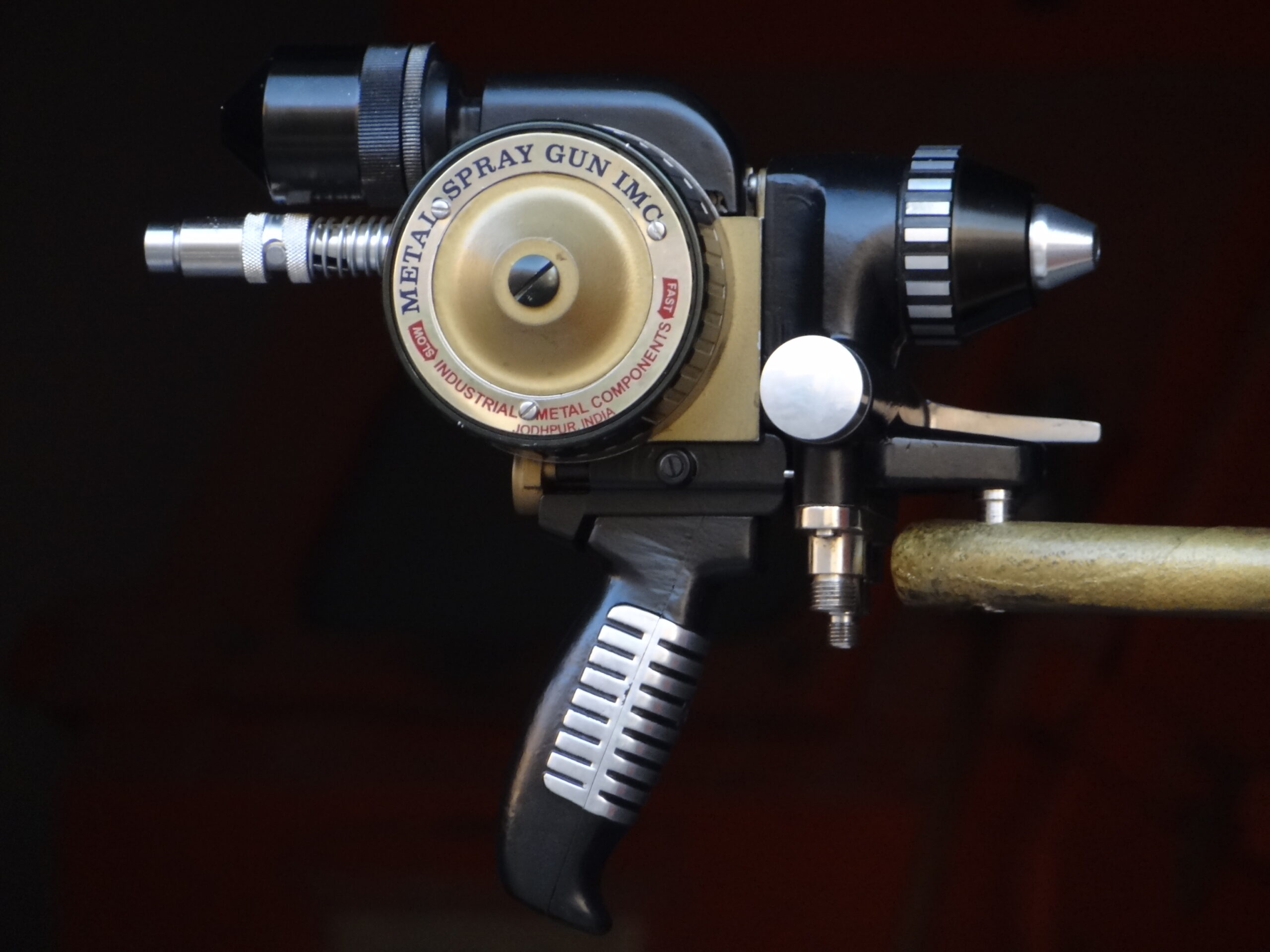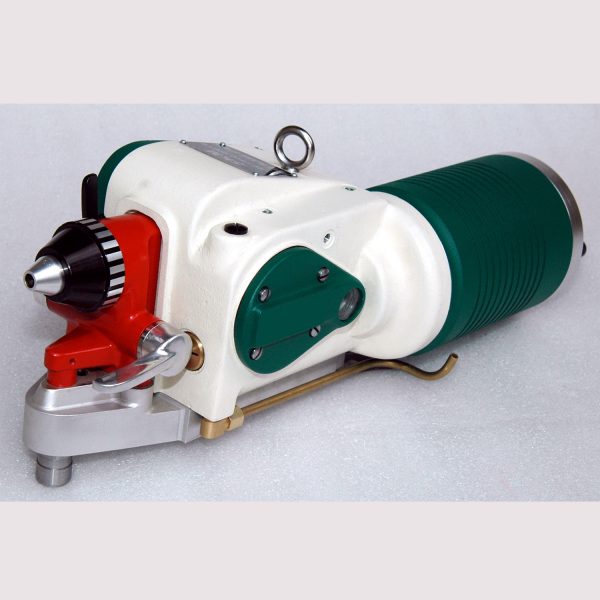 Heavy Duty, Electric motor Drive, maintain a constant wire feed. Suitable for Ferrous and Non Ferrous wires.
To Operate This Gun The Whole System Consists Of:
Gun (In the Pic)
Wired Speed Controller
Gas Flow Meter
Gas Control unit
Air Control Unit
Hose Set
Gun Stand
Here for you
Address: 974/B, Meghwalon Ki Dhani, Phase II, Basni
Jodhpur - 342005 (Rajasthan)
Mob: +91-9314714145 / +91-8107877085
Email: imc1@rediffmail.com