Arc spray is habitually known as TWAS, TSZ, metalizing, and TSA and it is regarded as the most cost-effective and productive option of all other systems. This system utilizes DC power for energizing a couple of conductive wires; one negative and another one positive. All these energized wires are fed into a gun head through a feeder. The wires meet as well as arc at the gun head, and it helps in forming molten material. This process is called arc spray metalizing.
Metalizing is a common term that is provided to the process of thermal spray coating and it is hugely utilized for coating metals on different product surfaces. Again the resultant metallic coatings seem to be useful for functional, decorative, and protective purposes. All these coatings tend to be versatile, effective, and long-lasting.
Unbound benefits of arc spray metalizing
You can opt for arc spray metalizing as it is a cost-effective and excellent process of applying metallic coatings on many applications. The remarkable thing is this metalizing is one of the highly versatile options that protect from corrosion. It can also propose various kinds of engineering coatings for changing or rebuilding the sprayed objects' surface properties. If you use this process, it will allow an impressive production rate and it can spray more than 150 kg per hour of zinc.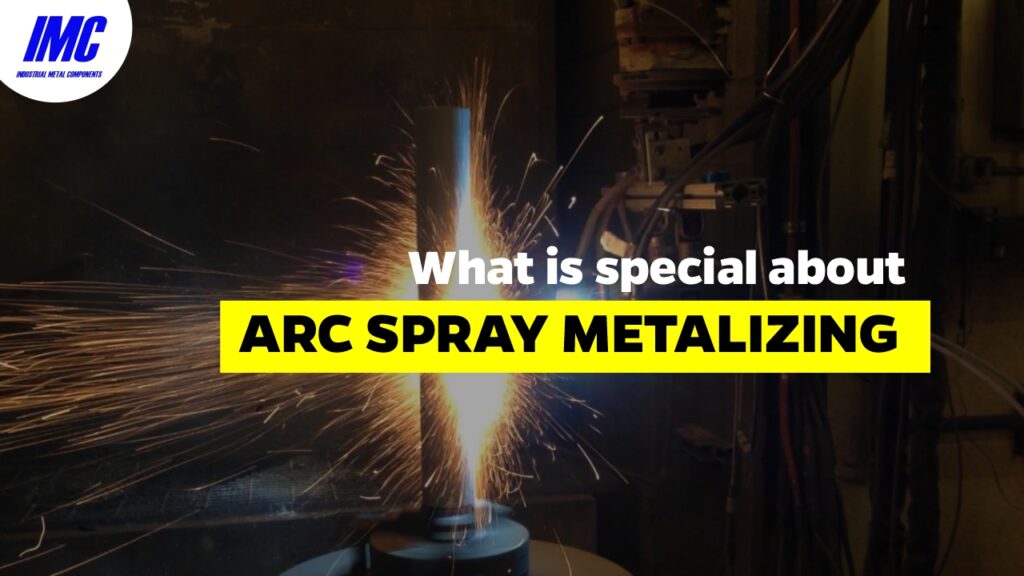 The applications of corrosion protection
Some corrosion protection applications comprise a huge range of gates, small brackets, playground equipment, and fences. These applications also comprise offshore oil platforms, wind turbines, and playground equipment. The huge range of engineering coatings is close to endless from clutch plates, hydraulic pistons, seal areas, vessels, boilers, air conditioning elements, and rolls that seem helpful for the print and paper industry.
Reasons for using arc spraying
Some notable benefits of arc spraying are:
Arc spraying consumes low power in comparison to HVOF or plasma.
You can use a simple push button for operating it.
As arc spray seems useful for thermally sensitive substrates, such as electronic components and capacitors.
You can also achieve a huge array of porosity levels that allow the coating properties for catering well to the requirements of an application.
Arc spray does not need the usage of combustion gases. Again, it is also not used to create a high-energy plasma. It means it poses only some safety and health risks compared to other processes of thermal spray.
Arc spray processes also offer reasonable cost and higher throughput coatings compared to the process of HVOF spraying.
There are undeniable benefits of using arc spray metalizing. Metallization is prevalent in the industry of metal coating for a long time. Metalizing is highly beneficial in automotive, mining, aerospace, shipbuilding, and allied sectors. The manufacturing industries need systematic coating on metal surfaces, especially small metal parts. IMC is a prominent brand in this domain having years of experience in manufacturing international standard thermal spray systems including arc spray systems.