Thermal spray is a widely used industrial coating process. Do you know its various uses and why it is advantageous? Thermal spray coating is referred to as an industrial coating process that is used for heating or melting ceramic or metallic materials and applied on the surface of a product.  Historical evidence shows its applications in various industries.
This coating process can protect a large variety of surfaces. Since it is a versatile process, it can be used in different industries for different applications such as automobiles, aviation, building and construction, electronics and electrical, and many more. The most beneficial part of this process is the ability to enhance the performance of heat-sensitive components by insulating them thermally. So, if you are thinking to apply this technique to your industry then choosing one of the best suppliers of thermal spray machines would help.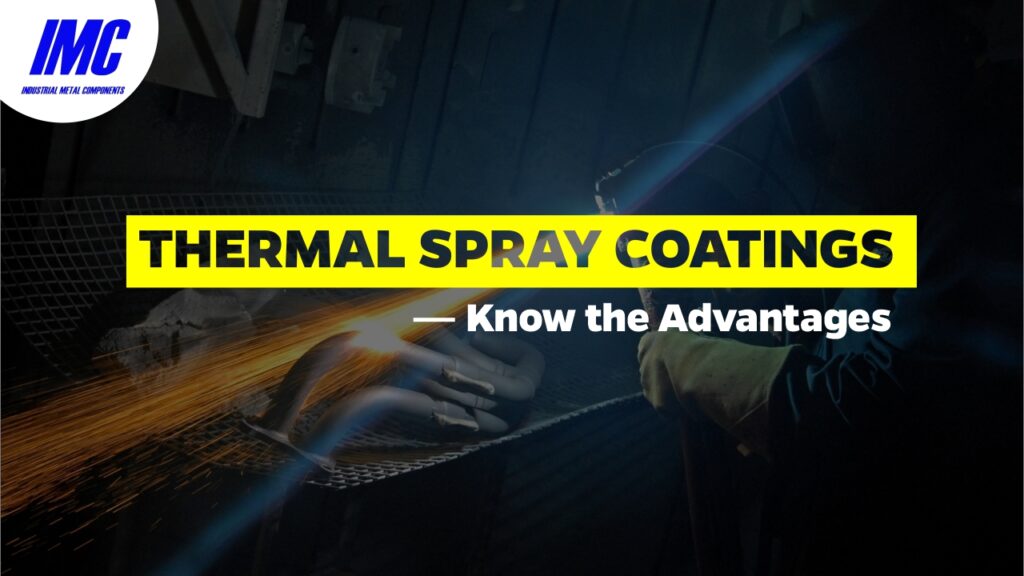 What are the benefits of Thermal Spray Coatings?
There are multiple benefits of thermal spray coating but the following are the most important ones:
Wide range of coating materials: There is a wide range of distinct materials that can be transformed into high-quality coatings through the thermal spray process. These include ceramic, metal, plastic, alloy, and polymer which can be in the form of rod, powder, or wire. Apart from that, the coating material is always chosen for each substrate and the work to be done to get a match between the two.
Wide variety of substrate materials: Almost any material can be easily coated by using the technique of thermal spraying as it entirely depends on the heat tolerance power of the substrate. However, several spray coating techniques are there that use much lower heat which also helps in increasing the range of substrate material used in the system.
Reduced cost: Reduced cost benefit is one of the top benefits of thermal spray coating as repairing a damaged product by using this system is much cheaper than entirely replacing it. Apart from that, this spray coating tends to reduce waste less and is more efficient than any other method. So, this method is always preferable to any other costly coating process.
Extends the lifespan of the substrate: An efficient and robust thermal spray coating is exceptionally helpful in extending the lifespan of the substrate by creating an effective barrier against decomposition, erosion, and different other forms of substrate damage. Generally, thermal spray coating allows a thicker coating to be applied thus leading to an extremely effective solution for wear and tear.
However, if you also desire to apply thermal spray coating for any of your industry products then having a high-quality thermal spray machine is essential. IMC or Industrial Metal Component is one of the top-rated manufacturers of thermal spray machines that can supply the top-most quality and international standard products to you. The thermal spray system manufacturer specializes in wire flame spray system, powder spray flame system, and twin wire arc spray system.